MOPAN assessments: who do we assess?
In 2015-16, MOPAN assessed 12 organisations in 16 partner countries. In 2017-18, MOPAN assessed 14 organisations in 13 countries. In 2019, MOPAN will assess 5 organisations.
How is the selection of organisation made?
Their selection follows a dual-track process of a) the identification of Member preferences through a process orchestrated by the MOPAN Secretariat; and b) a sampling process, based on clear criteria, conducted by IOD PARC as part of its Inception work. MOPAN members select what organisations to assess when, on a consensus-basis.
MOPAN assessments
MOPAN has assessed 27 organisations since 2003 using 3 different approaches (Annual Survey, Common Approach and MOPAN 3.0).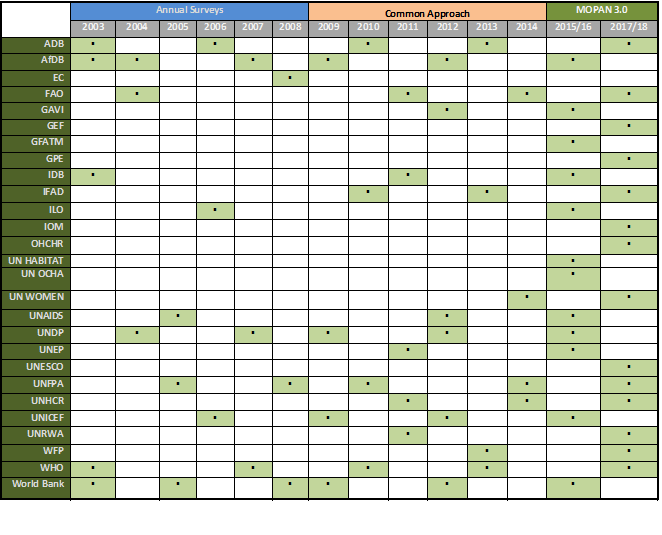 You can access the full reports under the Assessments section.