MOPAN 3.0: A Reshaped Assessment Approach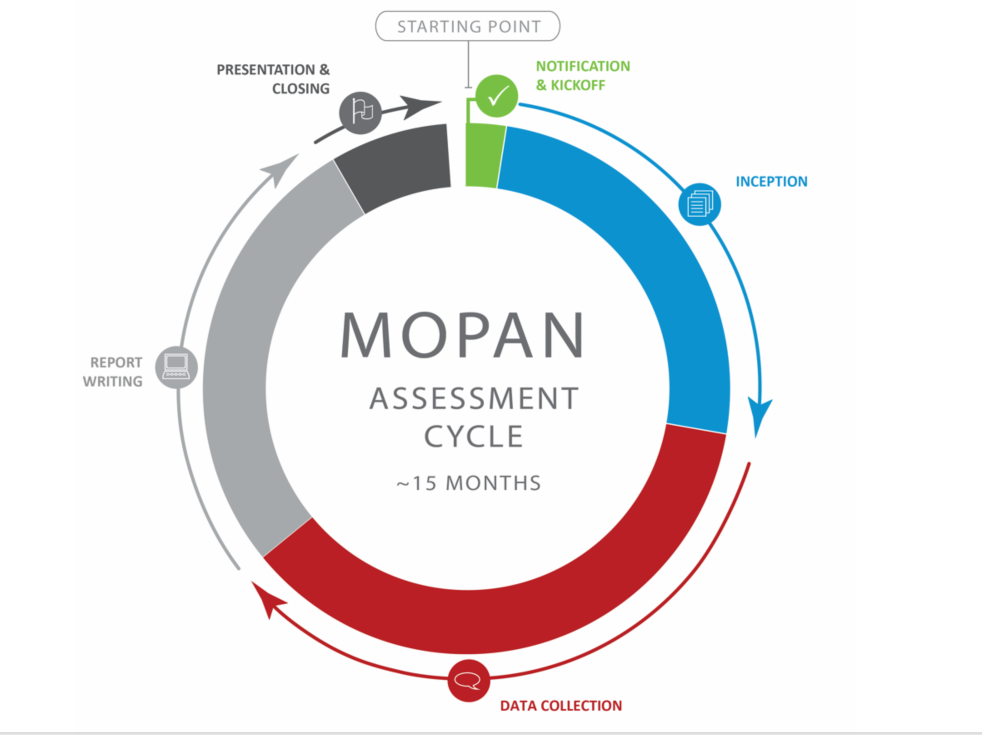 MOPAN 3.0 is the operational and methodological iteration of how the Network assesses organisations.
What does this entail?
a) Core hypothesis
IF a multilateral organisation has effective systems, practices in place, THEN its interventions/activities will be more 'effectively delivered' AND HENCE delivery will achieve relevant, inclusive and sustainable contributions to humanitarian and development results in an efficient way.
b) Framing questions
Achieving the right approach with MOPAN 3.0 depends on asking the right questions at the right time. These questions are:
Relevance: Do multilateral organisations have sufficient understanding of the needs and demands they face in the present, and may face in the future?
Efficiency: Are the organisations using their assets and comparative advantages to maximum effect in the present and are they prepared for the future?
Effectiveness: Are their systems, planning and operations fit for purpose? Are they geared in terms of operations to deliver on their mandate?
Impact/Sustainability: Are the organisations delivering and demonstrating relevant and sustainable results in a cost-efficient way?
c) Operating principles
MOPAN 3.0 will aim to generate assessments that are credible, fair and accurate. Credibility will be ensured through an impartial, systematic and rigorous approach. MOPAN 3.0 seeks to balance breadth with depth by adopting an appropriate balance between coverage and depth of information from a variety of sources, through multiple streams of evidence. Quality of information will be prioritised over quantity, and structured tools will be applied for enquiry and analysis. Efficient measures of assessment practice will be applied through building layers of data, with a view to limiting the burden on organisations undergoing assessment. A focus on organisational learning aims to ensure utility of findings by multiple stakeholders.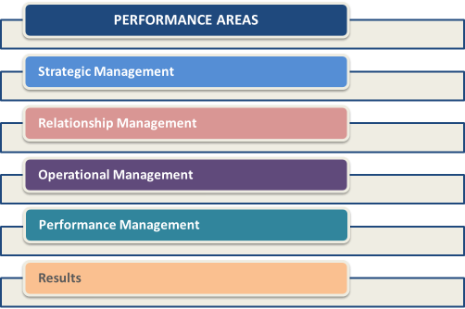 Who is involved in the assessment process?
MOPAN works with an external service provider to carry out the assessments. The provider gathers information both a the organisations' headquarters and in countries where they operate through reviews of documents and evaluations; surveys of MOPAN members, clients, and other relevant actors; and interviews and consultations with the organisations' staff. The Secretariat and MOPAN member countries guide the assessments, providing the interface between the service provider, host countries and organisations.
Delimitations
MOPAN 3.0 seeks to provide a diagnostic assessment, or snapshot, of an organisation at present. It will aim to 'tell the story' of an organisation's current performance. It is not an external audit of an organisation, nor it an institutional evaluation. The assessments will not comprehensively assess all operations or all processes of an organisation, nor can it provide a definitive picture of all the organisation's achievements and performance during the time period of the assessment. MOPAN 3.0 will also not offer comprehensive documentation or analysis of ongoing organisational reform processes.
For more detailed information on the methodology, please find the Methodology Digest and Manual.